THE SUN ALSO RISES.




I just finished reading this and wept and cried and bawled and when I was done bawling I decided to picspam it so I am. I'm willing to defend my choices to the death, so. I feel like more than the right look they have the ability to play these characters? And I pictured them while I was reading so. There might be a mix as well.

JAKE BARNES.




robert downey jr.

"You're getting damned romantic."

"No, bored."

LADY BRETT ASHLEY.




marion cotillard.


"Oh darling," Brett said, "I'm so miserable."

I had that feeling of going through something that has all happened before. "You were happy a minute ago."

MIKE CAMPBELL.




jude law.

"Isn't she a lovely piece? Don't you think so, Jake?"

BILL GORTON.




john slattery.

"You're an expatriate. You've lost touch with the soil. You ... get precious. Fake European standards have ruined you. You drink yourself to death. You become obsessed by sex. You spend all your time talking, not working. You're an expatriate, see? You hang around cafés."

'It sounds like a swell life," I said. "When do I work?"

"You don't work. One group claims women support you. Another group claims you're impotent."

"No," I said. "I just had an accident."


ROBERT COHN.




matt damon.

"Listen, Jake," he leaned forward on the bar. "Don't you ... ever get the feeling that all your life is going by and you're not taking advantage of it? Do you realize you've lived nearly half the time you have to live already?"

ROMERO.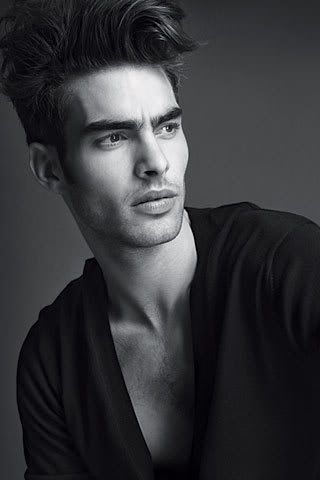 jon kortajarena.

He did not want to be carried on people's shoulders.

EXTRA APPROPRIATE PICTURES BECAUSE I CAN.